Alvaro Urbano
Expanding Universe (An Ongoing Map)
22.07. – 18.09.2011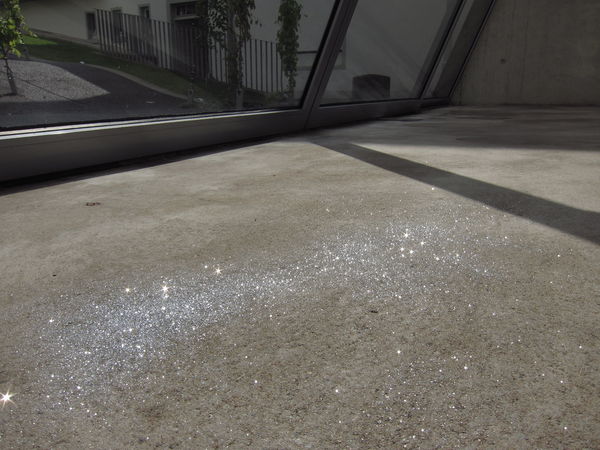 Opening Friday, July 22, 8 pm
Infinity is violent. Through perpetual repetition, devoid of a sense of time, loops provoke a feeling of uncertainty and doubt. We can represent the idea of a loop or infinite, we can comprehend it partly, but it does not seem natural to us, it remains rather mystic and infused with a kind of fear.

The exhibition "Expanding Universe (An ongoing Map)" attempts to build situations that play with this perception of looped time/space. Using everyday objects and materials, Urbano creates representations of the loop with wit and simplicity, carrying forward the idea to the limits of absurdity.
The speed of light and darkness, or the defined space of an in-between which has no beginning or end, are mapped out in a series of situations or devices, where visitors take part in the loop at different scales. Urbano breaks up the violence of the loop through exposing its banality.
Alvaro Urbano was born 1983 in Madrid where he graduated in architecture. Currently Urbano is studying at the "Institut für Raumexperimente" at the University of the Arts in Berlin. "Expanding Universe (An ongoing Map)" is his first solo exhibition.